La Palapa has recently been fully converted into private condominiums and now is the time to buy. Invest in a luxury apartment on Acapulco's famous Icacos Beach!

You can use your apartment as your own personal tropical retreat and when you're not in town you can rent it out or swap it on one of the many home trading sites like HomeExchange.
Plus, it's a great investment! The building is undergoing massive renovations and property values are rising fast. And why wouldn't they? It's situated in the undeniably best location in Acapulco.
La Palapa enjoys a fantastically low cost for ownership:
Monthly maintenance, which includes electricity and water, is currently about $130 USD per month.
Property taxes for 2016 were approximately $150 USD.
Optional telephone with free international calls, cable TV and high-speed internet about $25 USD per month.
There are no other costs, so the total cost to own less than $145 USD per month!
Potential rental income during high season $2,000 per month or more for short term rentals.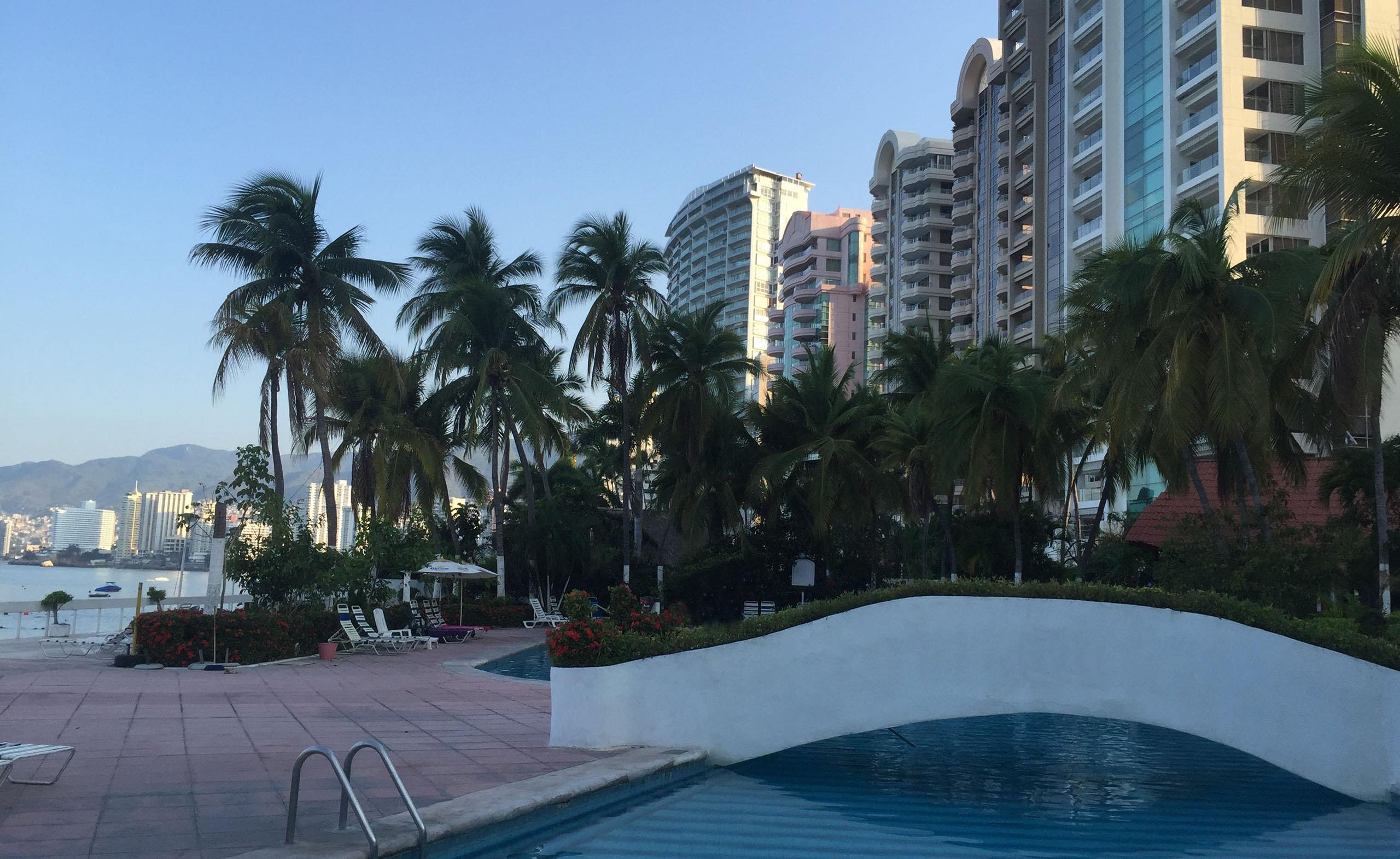 All units at La Palapa include the following amenities:
beachfront building with large pool one the beach with direct beach access door
24-hour security and front desk service
parking in front or in subterranean garage
free high speed Wi-Fi in lobby and pool area
spectacular tropical views of the bay complete with the sound of crashing ocean waves
expansive oceanfront pool and lounge area
electricity and water included in low monthly maintenance fee
optional telephone, internet and cable services (Telmex, Izzi)
Floor Plan Type A
The standard Type A units include the following characteristics and amenities:
61 square meter (657 square feet) units
panoramic views of mountains, the beach and the bay
Las Brisas Wing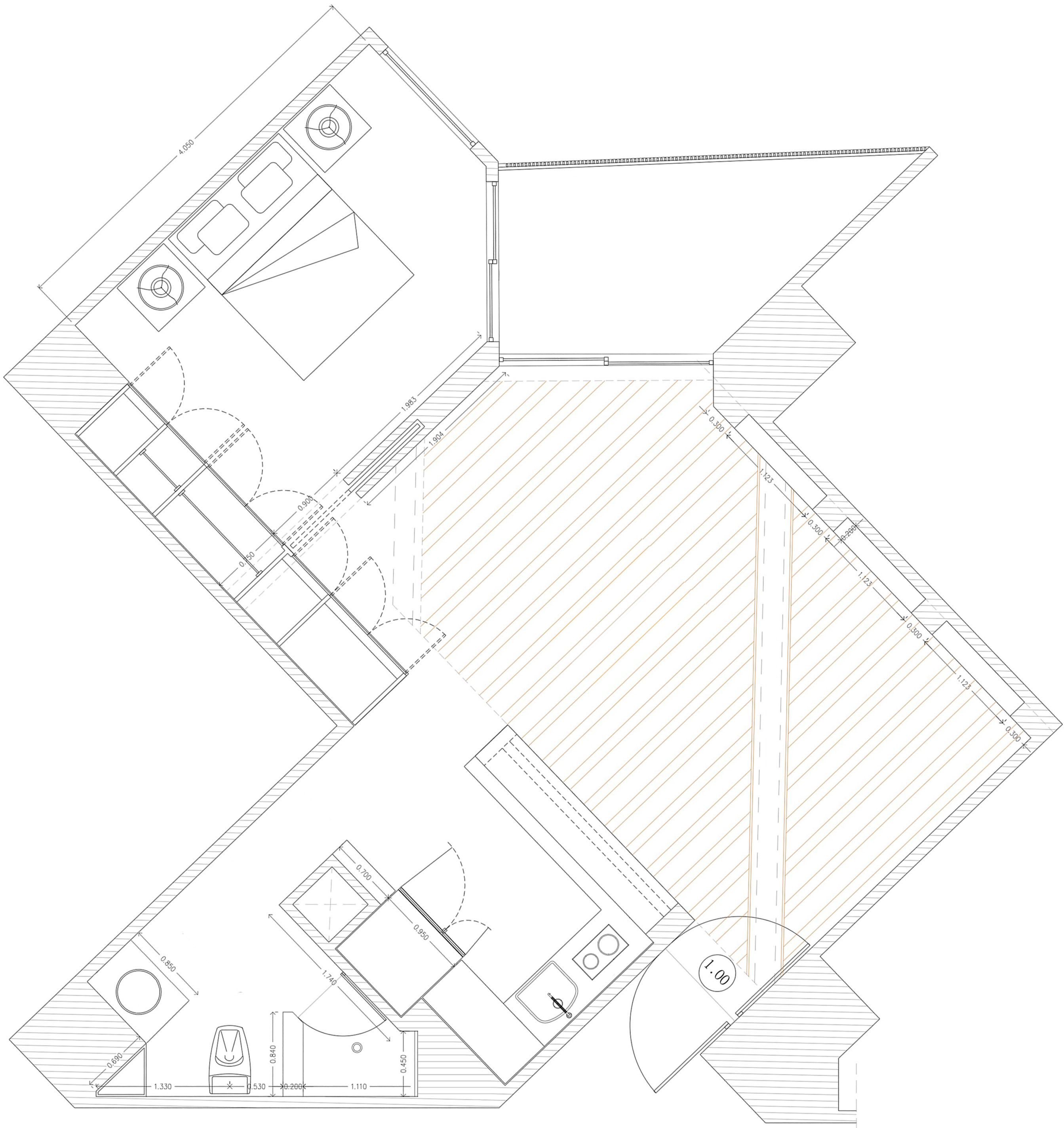 La Condesa Wing